Chinese party visits Vaucher & Parmigiani – Fleurier
06 March 2012, News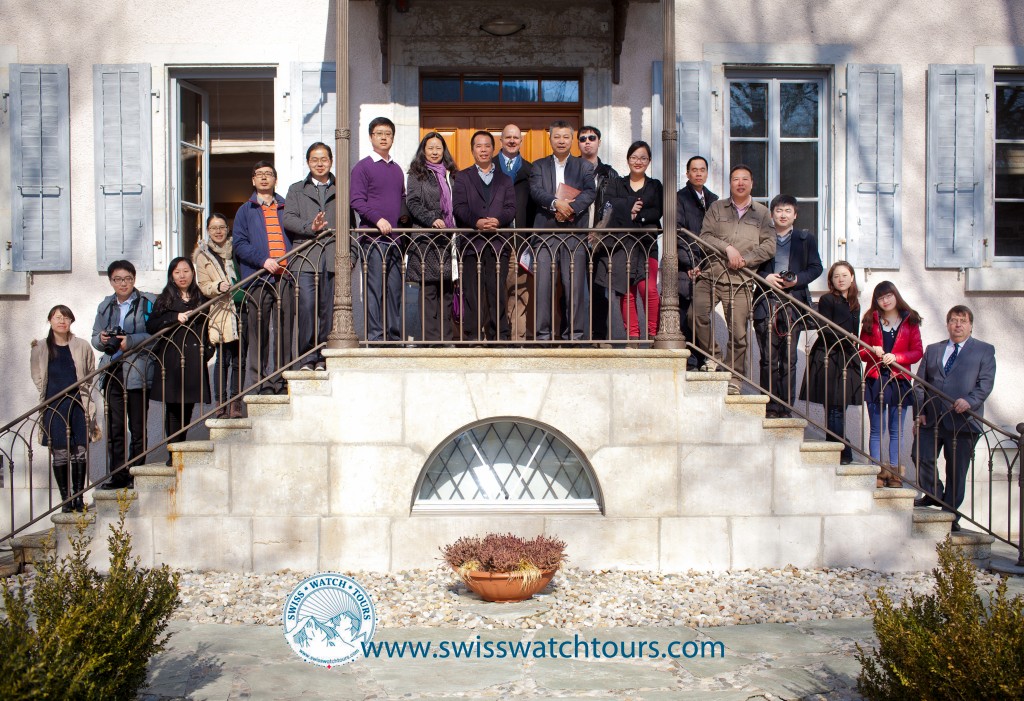 Swiss watch tours organised a tour of two prestigious watch makers in the beautiful old town of Fleurier in March.
They were treated to firstly a tour of Vaucher where the new and "high tech" facility demonstrates the advance in watch production methods.After, a tour of the older premises but the fascinating factory that is Parmigiani.
The visitors were astounded when they saw the Chinese dragon clock devised and made in Parmigiani's facility, it was a glittering sight. And as if that was not enough, a Faberge snuff box had been restored in the "Salle du Restuaration" it was a magical item with the minute bird, singing when the top is opened!
The visitors had a wonderful time and were " . . very satisfied" with their visit.If you want to experience the same sort of tour, then enquire now as to when you too can visit Fleurier, with us!
It's time to share...